Our Fields of Expertise
"We stand alongside executives in highly sophisticated, competitive and sometimes adverse environments"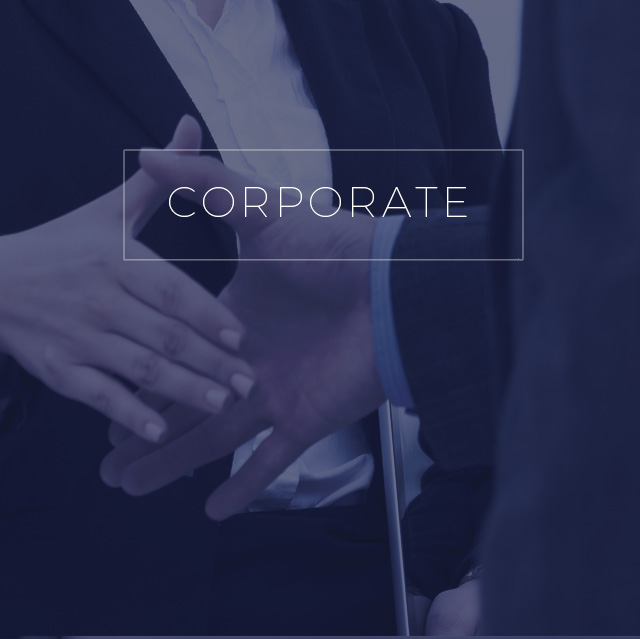 Our Corporate department assists management teams, family shareholders and their groups, whether listed or not, with a wide spectrum of transactions (mergers and acquisitions, private equity and management packages, initial public offerings, restructuring, etc.) thanks to a unique approach combining state-of-the-art strategy and both legal and financial technicality.
Private Equity – Management packages
For 20 years, we have been a pioneering and leading firm – both in France and Western Europe (Germany, the United Kingdom, Benelux, Spain, Italy, Switzerland) – providing advice to directors/managers as part of private equity transactions, whether during negotiation/structuring/implementation of management packages or during their revision.
We also act during management investments (during group carve-outs) and when they are settled (through transfer of control or an initial public offering) as well as restructuring, if required.
Prior to these transactions, we support directors/managers/founder shareholders and their companies with strengthening or restructuring their equity and/or their shareholdings.
Our position as leader is built on our unique and almost exhaustive knowledge of comparable situations and European benchmarks in terms of management packages, the result of our involvement in negotiating some of the largest and most iconic examples.
It is this goodwill that allows us to remain relevant, and often play a pivotal role, in negotiations on sharing value creation with financial partners.
Mergers & Acquisitions (listed/unlisted)
We benefit from a significant reputation and long-standing experience regarding acquisition or transfer of company shares or assets as part of an external growth or restructuring approach.
We support our French and international clients with corporate finance transactions (mergers/splits/partial contribution of assets and all capital transactions) as well as with shareholder agreements (partnership agreements), with particular expertise in family groups.
For listed companies, we are involved in major investments during public offerings, particularly during share withdrawal transactions (public to private) or minority investments (private investment in public equity).
Finally, we are the leading firm for corporate governance, remuneration, and director liability issues for listed and unlisted companies.
Legal support throughout these processes is just one of the components of the services we provide our clients.
As far upstream in the process as possible, we look at the strategic and financial challenges of the transaction being considered, allowing us to understand and create a comprehensive strategy that includes legal, tax and financial elements. Then, still working in support of our clients, we set out the main objectives to achieve and the lines of negotiation to carry out.
Capital Markets and IPOs
We act during capital market transactions such as IPOs, capital increases and the issuance of complex securities (convertible bonds, shares with warrants attached, OCEANE bonds, bonds with warrants attached, etc.), as well as public share offers, private placements, and market disposal of share blocks, including alongside family groups and their directors.
We support our clients with all areas of stock market regulations (including those relating to financial communications) and all corporate governance issues, whether regarding the organisation of work, decision-making processes within company bodies, or matters surrounding directors' remuneration or their investments in transactions bearing on the company's share capital (corporate officer contract/executive package/employee share ownership).
We also represent our clients before the Autorité des Marchés Financiers (the French Financial Markets Authority) during investigations and litigation on issues including financial communications and market abuse.
Our work on these topics is profoundly influenced by our strong commitment to directors in their relationships with their shareholders and our close links with family shareholder groups in their relationships with their financial partners.
Restructuring
We also support our clients (listed and unlisted groups, directors of companies undergoing LBOs) in dealing with their difficulties and reorganising their balance sheet, including as part of preventative procedures (ad hoc mandates or conciliation proceedings) working with all sector stakeholders, including administrators and judicial agents, credit institutions' recovery departments, and CIRI or credit mediation, depending on the case, and in coordination with the Autorité des Marchés Financiers when dealing with listed groups.
Our approach, given our profound understanding of the private equity market, has a particular focus on supporting directors in their relationships with their financial partners when their group's business activities are facing temporary or structural financing difficulties.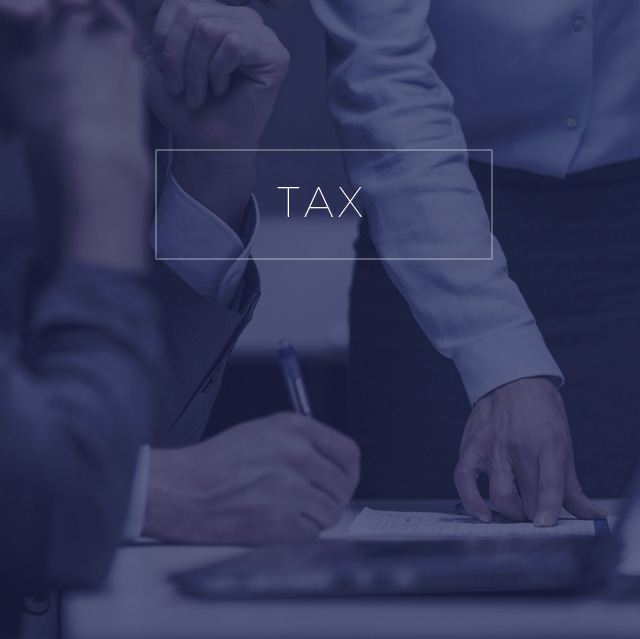 The Tax department assists our clients with all of their transactions, whether corporate or in connection with wealth planning, both in terms of advice and tax disputes. The tax team manages to provide practical and clear solutions to curb tax leakages in the context of complex corporate and individual matters.
Private Equity and Management Packages
We benefit from first-rate experience of tax structuring of both domestic and cross-border corporate finance transactions, in particular private equity transactions that involve the implementation of management packages. As a result, while we are also familiar with the main aspects of tax legislation of the foreign countries in which our clients operate, we rely on a network of trusted international partners.
Advising family shareholders and decision-makers as well as their groups, whether listed or not, the support we provide in tax matters is fully integrated into the firm's other areas of practice, in particular corporate, which is involved in these transactions.
A pioneer in areas such as advising the managers of groups undergoing LBOs, our firm is renowned for its ability to provide new and reliable solutions. Our in-depth knowledge of tax matters and private equity transactions also allows us to combine our technical expertise with a pragmatic approach our clients can understand, providing them with prudent tax and financial arbitration when structuring these transactions.
Wealth and Estate Planning
We provide advice to our client base of French and international individuals, directors and family shareholders as well as wealthy families on inheritance and the tax structure of their assets, whether these include shares in groups, financial assets, property assets, or other asset types.
To achieve this we rely on our in-depth knowledge of tax matters, our familiarity with tax legislation in the main European countries, and a network of trusted partners to provide support to our clients in all aspects of inheritance taxation.
We fully include the legal, succession and financial elements of wealth management transactions, where necessary with the help of notaries and private bankers, in order to offer our clients comprehensive wealth management solutions that suit their situation.
Corporate Tax Planning
We benefit from widely recognised expertise in tax support for directors and family shareholders as part of tax management of their groups and when structuring their groups' strategic transactions.
The actions we take with regard to tax are therefore fully integrated into all of the firm's other areas of practice – corporate, employment and disputes – that can be involved in group management and their strategic operations.
With a high level of familiarity with the accounting and financial mechanisms used by businesses, we have also developed in-depth knowledge regarding both company and personal taxation, allowing us to combine a cross-disciplinary approach to companies' tax management and tax strategy solutions with an approach that takes any implications of these transactions for their shareholders and directors into account.
Tax Investigation and Litigation
Our audits and disputes tax practice is the natural extension of our other areas of work.
We are consequently renowned for our abilities to assist individuals and companies to identify risks and prepare for checks by tax authorities as well as during audit operations and, if required, resolving tax disputes through negotiations or legal proceedings.
To achieve this, we build on a keen sense of anticipation and strategy, as well as our in-depth technical knowledge of tax and legal procedures, to provide an accurate analysis of the risks prior to a tax adjustment and to support our clients robustly and creatively in order to resolve any dispute in their best interest.
2016

LBO I

2016

LBO III

2016

LBO I

2016

LBO II

2016

LBO IV

2016

LBO I

2016

LBO III

2016

LBO I

2016

LBO II

2016

LBO IV

2016

LBO III

2015

LBO IV

2015

LBO IV

2015

LBO IV

2015

LBO I

2015

LBO II

2015

LBO II

2015

Restructuring

2015

LBO IV

2015

LBO IV

2015

LBO I

2015

LBO I

2015

LBO I

2015

LBO II

2015

IPO

2015

IPO

2015

LBO III

2015

LBO I

2015

LBO I

2015

LBO III

2014

LBO I

2014

LBO I

2014

LBO I

2014

IPO

2014

IPO

2014

LBO III

2014

LBO I

2014

LBO I

2014

LBO II

2014

LBO II

2014

LBO II

2014

LBO II

2013

Restr. Mgmt Package

2013

Restr. Mgmt Package

2013

LBO I

2013

LBO III

2013

LBO III

2013

Restr. Mgmt Package

2013

LBO I

2013

LBO III

2013

LBO I

2013

LBO I

2013

LBO IV

2012

LBO I

2012

LBO II

2012

LBO I

2012

LBO II

2012

LBO III

2012

LBO II

2012

LBO I

2012

LBO I

2012

LBO III

2011

LBO III

2011

LBO Exit

2011

Restructuring

2011

LBO II

2011

LBO I

2011

Restr. Mgmt Package

2011

Restructuring

2011

Corporate Reorg.

2011

Restr. Mgmt Package

2010

LBO III

2010

Restructuring

2010

LBO I

2010

LBO I

2010

IPO

2010

LBO I

2010

LBO I

2010

LBO I

2010

LBO Exit

2009

LBO Exit

2009

LBO II

2009

LBO

2009

LBO II

2008

LBO I

2008

LBO III

2008

LBO II

2008

LBO I

2008

LBO I

2008

LBO II

2007

LBO I

2007

LBO I

2007

LBO I

2007

IPO

2007

LBO II

2007

LBO I

2006

LBO II

2006

LBO I

2006

LBO I

2006

LBO II

2006

LBO I

2005

LBO I

2005

LBO I

2005

Financial Recap

2005

Restructuring

2005

LBO I

2005

IPO

2005

LBO IV

2003

LBO I

2003

LBO I

2000

LBO II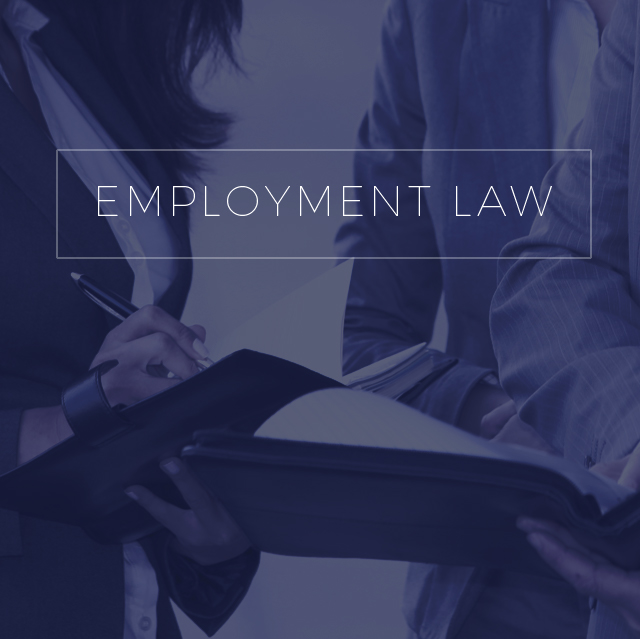 Our Employment Law department assists paid directors and corporate officers with negotiating their status and remuneration during a capital or governance reorganization or following voluntary or mandatory departures. The team designs a strategical approach on the basis of the conjunction of clients' social and capitalistic interests.
Executives' status and package
We help senior management to negotiate and to structure or set out their remuneration methods and their contractual status when they arrive at a group or following corporate transactions (LBOs, mergers, or IPOs), helping them to reposition themselves and to negotiate a new status and a modified pay structure. We also have a high level of expertise regarding international mobility issues with which directors are often faced, offering expatriation schemes that are suited to their professional constraints.
In addition, we help senior management team members when they leave their group, whether voluntarily or otherwise and whether in a pre-dispute or dispute context. Our knowledge of the world of LBOs allows us to give them advice that is in their best financial interests when they are faced with these difficult situations.
Collective incentive plans
Falling within the firm's tradition of assisting senior management members with their share ownership issues, our firm has developed a complementary and integrated practice for implementing custom collective profit-sharing and employee savings plans.
These topics are dealt with cross-departmentally by the firm's corporate, tax and employment teams, who have cutting-edge expertise in this subject and work together in a totally integrated fashion.
Restructuring and redundancy plans
We assist our clients with the implementation of procedures to adapt their workforce to an unfavourable economic and financial context (job preservation plans, voluntary redundancy plans, part-time employment, etc.).
Our close relationship with directors means that, at an early stage, we are able to put together custom staff reorganisation measures that are suited to their operational and financial constraints.
Relationships with social partners
We have strong expertise in implementing consultative procedures with staff representative bodies (such as Works Councils, Central Works Councils, and Health, Safety and Working Conditions Committees) stemming from the expertise that we have acquired throughout the many corporate transactions in which we have assisted management teams (LBOs, IPOs, concentrations, takeover bids, mergers, and spin-offs).
This strategy allows us to determine as far in advance as possible the strategy that is not only the most effective and best-suited to the context of the transaction but that is also secure, ensuring that the transaction takes place in the best possible way.