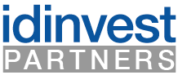 Scotto Partners advises Idinvest's management team in Eurazeo's acquisition of the remaining equity stake
Press release 17 Sep 2020
Scotto Partners advises Idinvest's management team in Eurazeo's acquisition of the remaining equity stake
Following on from Eurazeo's original acquisition of an approximately 70% stake in Idinvest Partners in 2018, Eurazeo and the executive shareholders of Idinvest Partners have agreed on the conditions for Eurazeo's acquisition of the company's remaining share capital, to be completed by the end of 2020: Eurazeo will acquire in cash a majority of the remaining shares of Idinvest Partners, while the remainder will be contributed in return for Eurazeo shares.
Operating independently since 2010 with more than 120 employees across its offices in Paris, Frankfurt, Madrid, New York, Buenos Aires, Sao Paulo, Seoul, London, Luxembourg and Shanghai, Idinvest Partners manages more than 9 billion euros on behalf of institutional investors and more than 120,000 individuals, with a focus on the financing of European companies. Its investment performance across all lines of its business has made the company a leading player in the market.
The management team was advised by Lionel Scotto Le Massese and Adrien Badelon (partners), William Ducrocq-Ferré and Charles Escolier as to corporate matters, Jérôme Commerçon (partner) and Martine Le Roux on tax aspects, as well as Bertrand Thibaut (counsel) and Alban Tourneux on employment matters.
Other legal advisors:
Advisor to Eurazeo : Bredin Prat