Scotto Partners: Xavier Colard becomes Counsel
Press release 13 May 2019
Scotto Partners: Xavier Colard becomes Counsel
Xavier Colard, promoted to the position of Counsel to Scotto Partners' Tax Department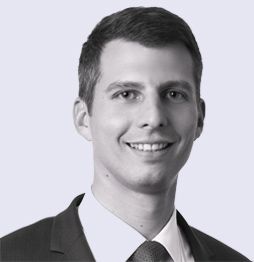 Xavier Colard is mainly involved in wealth tax matters. He generally assists executives, entrepreneurs and wealthy individuals in all legal and tax aspects related to the structuring, management and transmission of their private and professional assets. In this context, he has developed extensive expertise in complex and international cases.
In line with the firm's historical core business, he also regularly assists executives and managers in LBO transactions, structuring their investment or reinvestment (management package), alongside other shareholders such as investment funds, optimising their exit procedures and organising their professional and personal assets and their transfer.
Xavier Colard has also developed specific expertise, both in advice and litigation, in the area of transfer-transfer (Article 150-0 B ter of the CGI), by assisting both managers and founders in the transfer phase but also in the reuse phase. In this context, he is thus very regularly called upon to structure re-investment operations, in the form of equity participation in dedicated companies, by institutional or private investors.
« We are very happy to promote Xavier to the rank of Counsel. This appointment marks the importance and continuity of the development of wealth management practice within our firm. His experience and specialized expertise, highly appreciated by our clients, are all assets that enable us to provide them with a high value-added service that meets their specific needs, » says Lionel Scotto le Massese, Partner at Scotto Partners. « This co-optation is fully in line with our desire to continue to promote our talents in order to offer an integrated offer to our customers as we have always done », he adds.
About Xavier Colard, 35:
A member of the Paris Bar since 2014, Xavier Colard began his career in 2009 with Taj before joining DJP Avocats (BDO) in 2013, where he was involved in the creation of the personal tax practice. In 2016, Xavier joined Scotto Partners. He holds a Master 2 professional degree in taxation, business law, consulting and business management from the Ecole Supérieure de Commerce INSEEC Paris, in partnership with the Master 2 Mergers and Acquisitions from the University of Evry.