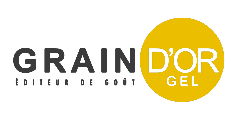 SCOTTO & ASSOCIES advises management throughout Grain d'Or Gel and Lubrano & Fils' merger
Press release 22 Mar 2017
Firm Contacts
Nicolas Menard-Durand
+33 (0) 1 83 92 38 38
Jérôme Commerçon
+33 (0) 1 83 92 38 38
Grain d'Or Gel and Lubrano & Fils bakery firms merge into new group Novepan, through an LBO
Acquired in 2008 by Marc Lévy, with Omnes Capital's and Bpifrance's support, Grain d'Or Gel has risen to a leading position on the French market for frozen bread and pizza dough, pastries and snacking products manufacturing. It generated annual turnover amounting to about €25m./p>
Founded in 1934, Lubrano & Fils was a family business headed by François Lubrano, its founder's grandson. It specialised in bread, especially frozen and pre-baked, manufacturing, with annual sales of also approximately €25m.
The two firms decided to merge and form Novepan, a new group with aggregate sales of around €50m. On the exit of Omnes Capital and Bpifrance, Azulis Capital, which launched the merger, consequently became majority shareholder of the newly-formed group, alongside the management team.
Marc Lévy and François Lubrano are now co-heads of the new entity.
Legal advisors:
Scotto & Associés advised the management team, with Nicolas Menard-Durand, Corporate partner, assisted by Franck Vacher and Cristina Narvaez. The Tax team was headed by Jérôme Commerçon, partner, assisted by Loïc Muller. The Employment Law team comprised Sérafine Poyer, Counsel, and Justine Moreau.