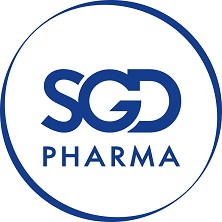 SCOTTO & ASSOCIÉS accompanies SGD Pharma's management team throughout its LBO by JIC
Press release 07 Oct 2016
Firm Contacts
Claire Revol-Renié
+33 (0) 1 83 92 38 38
Jérôme Commerçon
+33 (0) 1 83 92 38 38
Press Contact
Anne Bassi
+ 33 (0) 1 40 46 07 27
Paris, 7 October 2016
Scotto & Associés advised SGD Pharma's management team in the acquisition of the group by China Jianyin Investment (JIC) on the exit of Oaktree.
A global player in glass primary packaging for pharmaceuticals market, SGD Pharma has a 2,750 workforce worldwide and generated sales of approximately €290m in 2015.
The team at Scotto & Associés was made in Corporate of Claire Revol-Renié (partner), Tessa Parodi de Schonen, Vincenzo Feldmann and Marie-Clémentine Marciel, and in Tax of Jérôme Commerçon (partner) and Loïc Müller.