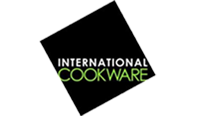 Scotto Partners advises the management team of International Cookware in connection with its acquisition by Kartesia
Press release 23 Apr 2020
Scotto Partners advises the management team of International Cookware in connection with its acquisition by Kartesia
International Cookware Group, the market leader in glass kitchenware, primarily sold under the iconic Pyrex® brand, is now under the control of Kartesia, which has invited the management team to co-invest. It was previously owned by Aurora Resurgence.
Kartesia is providing the entire unitranche financing as well as the majority of the equity.
The management team was advised by Scotto Partners, led by Claire Revol-Renié (Partner), assisted by Magda Picchetto (Counsel), Marie-Pauline Piquet-Gauthier and Antonin Balsan on corporate aspects, Jérôme Commerçon (Partner), assisted by Martine Le Roux and Loïc Pipaud on tax aspects, Bertrand Thibaut (Counsel) and Alban Tourneux on employment matters.
Other legal advisors:
Counsel to Aurora Resurgence: Jones Day
Counsel to Kartesia: De Pardieu Brocas Maffei
Counsel to International Cookware (as borrower): Linda Bessa (Partner) of AyacheSalama